The heritage of six generations of wine-growers
The Domaine de la Tour is the product of a long tradition of wine-growing and wine-making. It has been in Chalmeau family for two hundred years. The domaine was founded by Auguste Chalmeau in 1820 with just half a hectare of land in the village of Chitry. When his grandson Jacques took over a century later, it consisted of two hectares growing Aligoté and Sacy grapes.
In 1960 he decided to acquire more vine-growing land in the Chablis appellation and planted vines in the commune of Courgis. This added to the domaine 3 ha of Premier Cru vines in the climats of Mont-Mains, Côte de Cuissy, and Côte de Jouan.
When Jacques and his wife Andrée retired in 1992, they handed the reins to their son-in-law Renato Fabrici.
It was then that the domaine acquired its present name, « Domaine de la Tour », a reference to the church tower at Chitry. The domaine's future is now in the safe hands of his son, Vincent.
Renato Fabrici: an Italian's passion for wine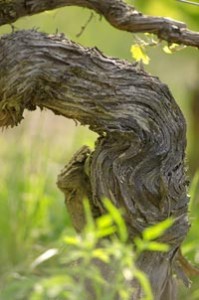 Italian by origin, Renato Fabrici, head of the firm and lover of fine wines, has had charge of the Domaine de la Tour since 1992.
His love for his vineyards is as deep-rooted now as it ever was. "Some of our vines are magnificent… little steeply-sloping plots, the stocks sculpted by age, embodying the quintessence of the Chardonnay… beautiful when the sunlight catches them… you can imagine they are secretly working the alchemy which gives birth to great wines."
Fabrici's story begins in the little village of Clauzetto in the Italian Dolomites. At an early age he made two discoveries: the Ravenna mosaics and the French language. His talents might have led him to a career in the Venice region but at the age of 14 he left with his parents when they decided to settle in Paris. Some years later when he had embarked on a career in the Ministry of Works and Buildings, he met his future wife Elisabeth, daughter ofJacques Chalmeau. Through her he came to know the wines of Chablis and the Auxerrois and fell under the spell of the thousand-year-old vineyards of the historic little commune of Chitry.
His Italian culture and his epicurean leanings were reawakened… and that is how, quite naturally, when Jacques and Andrée Chalmeau retired a few years later, he took charge of the domaine.
For Renato Fabrici, " Chablis has become a legend, and therefore eternal, no doubt because it was the first wine to establish itself Europe-wide, seducing crowned heads and bishops alike… For a vigneron like me, devoted to my land and to my wine, no sacrifice is too great to obtain the wine I dream of. "